Chimney Inspection
The National Fire Protection Association Standard 211 says, "Chimneys, fireplaces, and vents shall be inspected at least once a year for soundness, freedom from deposits, and correct clearances. Cleaning, maintenance, and repairs shall be done if necessary."
Chimney inspection elements
Chimney inspections include:
Soundness of structural elements and flue - Look on the interior and exterior of your home for any indications of problems or wear and tear on the basic elements of your chimney, fireplace and hearth.
Clearance from combustibles - Examine the structure of the chimney to make sure that combustibles are unable to contact any building materials and create a fire hazard.
Presence of obstructions - Make sure the chimney is free of all organic debris and leaves, animal nests and anything else that might block or impede the venting of smoke, gas and combustible byproducts and cause a chimney fire.
Nature and volume of combustible deposits - Assess whether byproducts like creosote have been building up on the walls of your chimney to the degree that they pose a risk of igniting.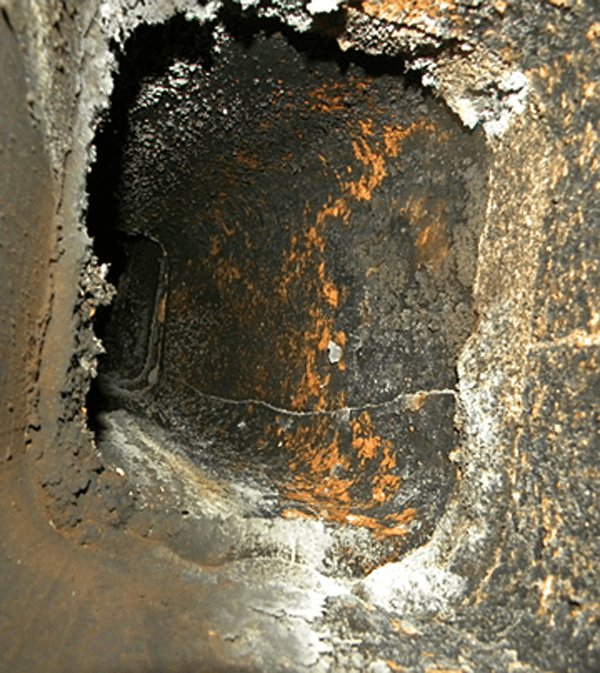 Chimney Cleaning (Sweeping)
Chimney Cleaning Goal
Chimney cleaning or chimney sweeping is done by a certified technician using specialized equipment to clean the inside of your chimney and flue of a wood burning fireplace or wood stove. With use, a chimney can get clogged with debris and creosote. Creosote is a thick, hard coating of toxic debris that is created when wood, fossil fuel or tar is burned. Because creosote is itself very flammable, it needs to be removed to ensure your safety when lighting a fire.
Chimney Cleaning tools
Chimney sweeps use long rods with a heavy metal bristle structure around the tip; it sort of looks like a giant bottlebrush. The goal is to scrape all the coating that has built up from fires off of the chimney lining so that it falls down the chimney to be vacuumed and swept away.
Birds & Critters
When the chimney isn't in use, birds, bats and other critters can make a nest in your chimney. Chimneys are dark, safe and dry; to animals this has all of the ingredients for home-sweet-home. If you are hearing strange noises, do not be surprised if we find a bird nest or critter.
Preparing for a chimney sweep
What to do before the chimney sweep arrives...
Customers need to clear out an area at least ten feet from the fireplace opening.
Do not have a fire for at least 48 hours before your appointment. It's very important to avoid having any coals lingering around that might get sucked up in our vacuum.
Chimney Sweep Brush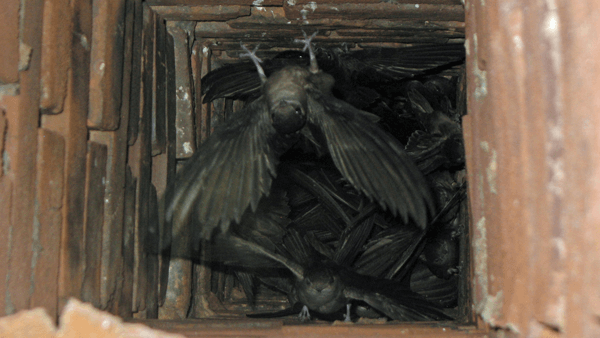 Bats in a Chimney
Next Steps...
So, do not delay... let us help you keep your family and your most significant investment safe. Call today to schedule an appointment!